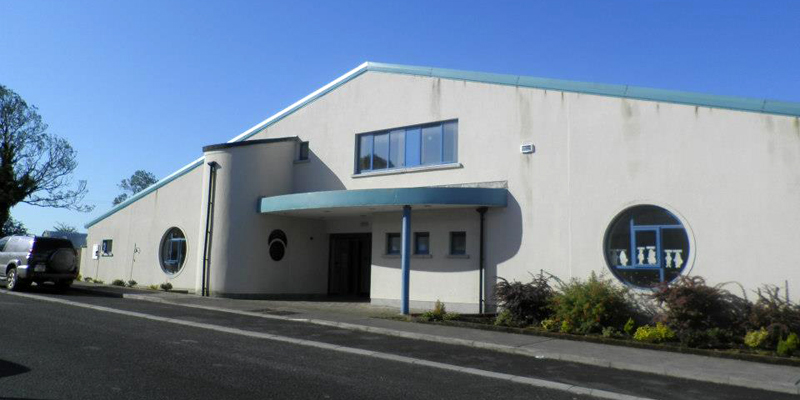 Frenchpark Community Playgroup, was initially formed in 1995 by a group of professional women, with a diversity of skills to provide an accessible and affordable local childcare service. The group subsequently registered as a not for profit company, limited by guarantee, achieved charitable status, and are formally known as Frenchpark and Districts Childcare Ltd(FDCL). FDCL derives income from fees for childcare provision, training courses and fundraising and this accounted for approximately 20% of the total income in 2014.
FDCL currently has a staff complement of 65 and is also funded through the National Childcare Investment Programme (NCIP) by the Department of Children and Youth Affairs, the Community Employment Childcare Training programme by the Department of Social Protection, and the Community Service Programme by Pobal.
FDCL initially offered a mobile playgroup service. In 1996, the group, with the advice of the then regional statutory health board, invested €35,000 in the refurbishment of a local church hall and moved to a fixed premises. The voluntary management committee, which includes service users, secured additional funding under the Equal Opportunities Childcare Programme (2000-2006).
This allowed FDCL to progress from a part-time service catering for 20 children in a local church hall in 1999, to offering a crèche, full day-care and after school service, catering for approximately 140 children from the ages of 3 months to 12 years in 2005.
13 employees were in place when the new centre opened in April 2005 and this has increased to a staff complement of 65 in 2017. It operates from a new purpose built childcare facility on a local community owned site which was provided by the local authority. It also provides an additional pre-school session in Frenchpark National School to facilitate the demand for preschool.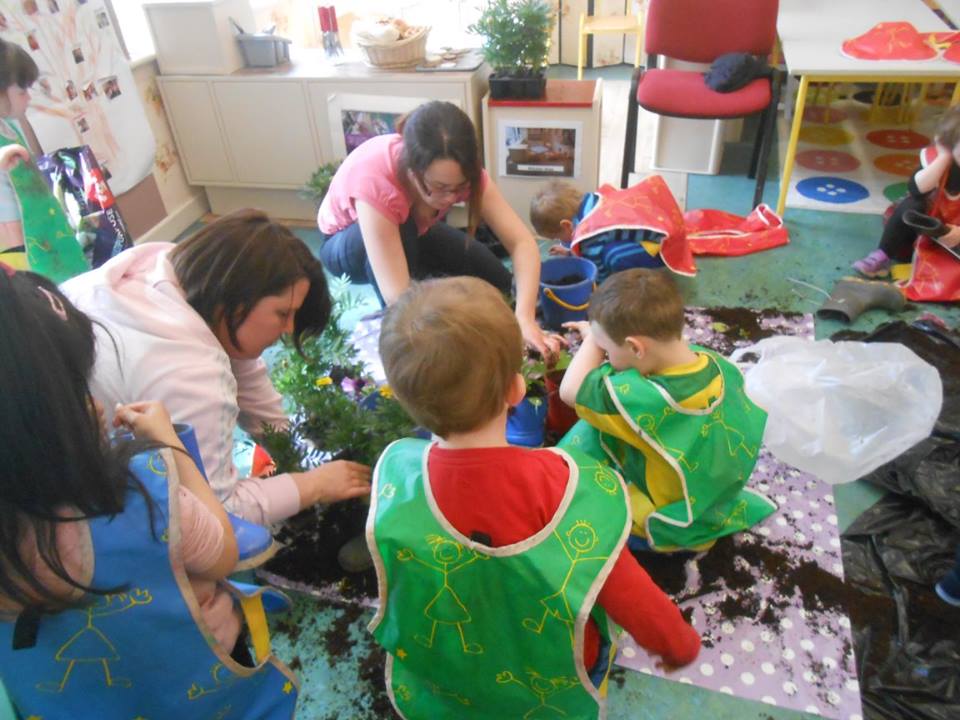 The service is open five days a week from 8.00am to 6pm throughout the year and provides baby, toddler and full day care and pre-school services. Children from the local national schools also avail of an after school service and bus service. FDCL prides itself on being able to provide a high quality and affordable local childcare service and has been innovative and forward looking in developing best practice.
In 2011, FDCL was awarded the NCNA All Ireland Centre of Excellence and was one of the first crèche facilities in Roscommon to be awarded a Green Flag that same year. In 2012 the centre was awarded Level 4 (Highest Level) in Siolta which is the national quality framework for Early Childhood Education in Ireland. FDCL was awarded the Healthy Ireland Smart Start Award in 2015 which recognises the service as promoting children's health and well-being.
In April 2017 FDCL was awarded the Investing in Children Membership award which recognises and celebrates examples of imaginative and inclusive practice and is the first early years organisation in Ireland to receive this award.
In 2013 FDCL took on the responsibility of the New Community Employment Childcare Training Programme for Co Roscommon. All community employees in childcare are employed by FDCL in a number of childcare facilities throughout the county and will hold a qualification in childcare on completion of the programme. A key strength is the capacity of the board and management to be target-driven and successful in accessing a range of state supports.
FDCL has also shown leadership and innovation in responding to the challenge of developing and implementing appropriate human resource policies for its workforce of 65 in the highly regulated childcare sector. This has included the provision of ongoing training in childcare, health and safety, child protection and specific curricula for pre-school children.