Mission Statement
We offer a high quality, affordable child care service to the children and parents within the community and surrounding areas, catering for the disadvantaged and supporting social inclusion.
We promote and deliver supports and services for social inclusion, rural and community development, both from our own resources and in collaboration with other agencies.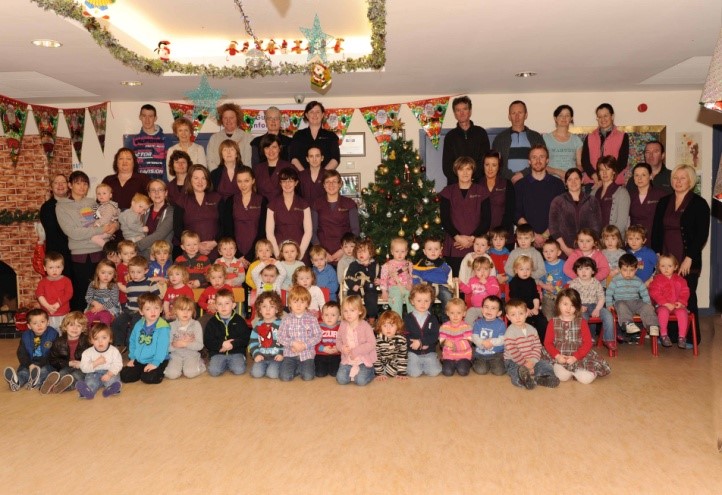 Aims & Objectives
To provide affordable, accessible high quality childcare and education to children of the area who will be encouraged to develop in a holistic manner.
To deliver a Child Care Service of the highest quality, that will develop, improve and sustain each child's quality of life.
To deliver a quality curriculum which addresses children's well-being, identity and belonging, communication and exploring and thinking, along the principles of Aistear, the Early Childhood Curriculum Framework.
To ensure each child's needs and values are respected in matters of religion, culture, race or ethnic origin, disabilities or impairments.
To provide facilities for children with special needs for example one to one if required and allow them to integrate with children of their own age group.
We aim to work with 'Síolta' The National Quality Framework for Early Childhood Education, by following its 12 principles of quality and the 16 standards within its framework and to be validated at Level 4.
To provide facilities for parents to avail of training within the centre while their children are cared for.
To adhere and comply with the childcare (preschool services) regulations 2016 and all national good practice standards.
To retain current funding levels at current levels and identify any other streams of funding that may be availed of.
Develop a Human Resource Strategy and Human Resource Policies in line with best practice.
To support training and ongoing professional development of all FDCL staff in order to meet the needs of the organisation.