Healthy Eating Policy
Frenchpark & Districts Childcare Clg promotes healthy eating by providing a well balance and nutritious diet for all children attending the service.
We have regard for "Food and Nutrition Guideline for Pre-School" by the Department of Health and Children.
We encourage the nutritional and overall well being of all children within the centre.
We support children to develop life long healthy eating practices and a positive approach towards food in partnership with parents.
We recognise the dietary needs of all children and aim to ensure all children's individual and cultural needs are met.
We monitor and review our practices and policy and, if necessary, make adjustments.
Employees are encouraged to attend regular training programs around health and nutrition.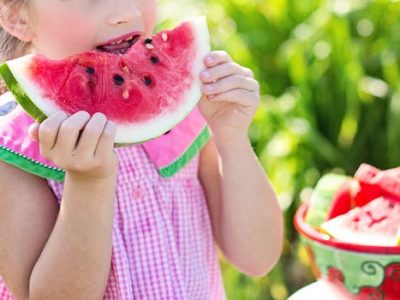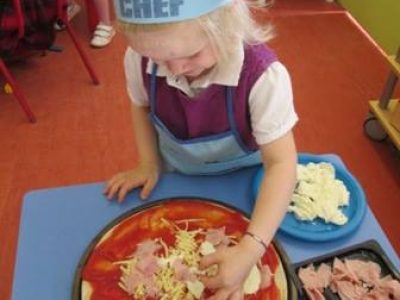 Meals
Practitioners sit with the children during meal times to encourage conversation and extend interactions.
Encouraging children to make choices, drink and feed themselves during meal times will help to develop each child's independence.
Meal times are an important social aspect of the daily routine within a childcare setting. They provide opportunities to inform and educate children about nutrition and healthy eating.
Snacks
Parents are encouraged to promote healthy eating by providing healthy snacks for children.
Suggestions of healthy snacks are made available for parents at the start of the pre-school year.
Fizzy, drinks, sugary snacks or crisps are not allowed in the centre.
Snacks such as fruit, yoghurt, sandwiches or fruit juices are encouraged as healthy eating alternatives for children.
Our meals are well balanced and provide for a wide variety of food from the four main food groups each day:
Carbohydrates (rice, cereal, bread, pasta)
Fruit and Vegetables
Dairy products (milk, yoghurt, cheese)
Meat/Fish /Vegetarian alternatives
Processed meats such as chicken nuggets, burgers and sausages are served no more than once a week. If provided, a healthier cooking method such as baking or grilling is used.
Fizzy drinks are not served in the centre.
Full fat milk or diluted pure fruit juice is served with morning and an afternoon snack, water is served at dinnertime and is available to the children throughout the day.
Dessert is offered after dinner each day and is fruit or milk based.
Children are allowed to have dessert regardless of finishing their dinner.
Our Facilities
Our kitchen is managed only to the very highest standards, and we fully adhere to the HACCP guidelines.
The cooks prepare fresh, nutritional food each day catering for all dietary requirements or needs e.g. vegetarians, coeliac, religious.
We offer all children a healthy, balanced and nutritional diet. We endeavour to introduce children to a variety of tastes and flavours and all our produce is purchased fresh from well-known supermarkets in the area.
We operate a 4 week rotating menu which is reviewed regularly.
The menu is on display in the centre so that parents know what the children are eating each day.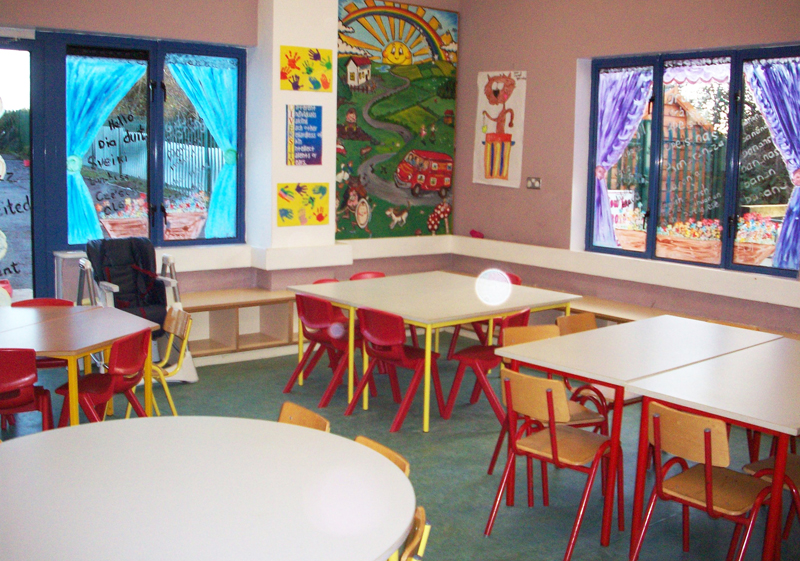 Special Dietary Requirements
All special dietary requirements are respected inclusive of dietary need and cultural dietary habits.
Parents are asked to give details of foods eaten or not eaten by their children.